Mars Express, Pioneering European Mission to Mars
June 2nd, 2003 marked a historic moment in space exploration as Mars Express, the first European mission to another planet, embarked on its journey. Originally designed for a single Martian year, equivalent to around 687 Earth days, this resilient spacecraft has exceeded expectations and continues to unveil mind-boggling data that leaves us in awe. With its mission extended until at least the end of 2026, we eagerly anticipate an exciting array of captivating snapshots and profound insights into the mysteries of Mars.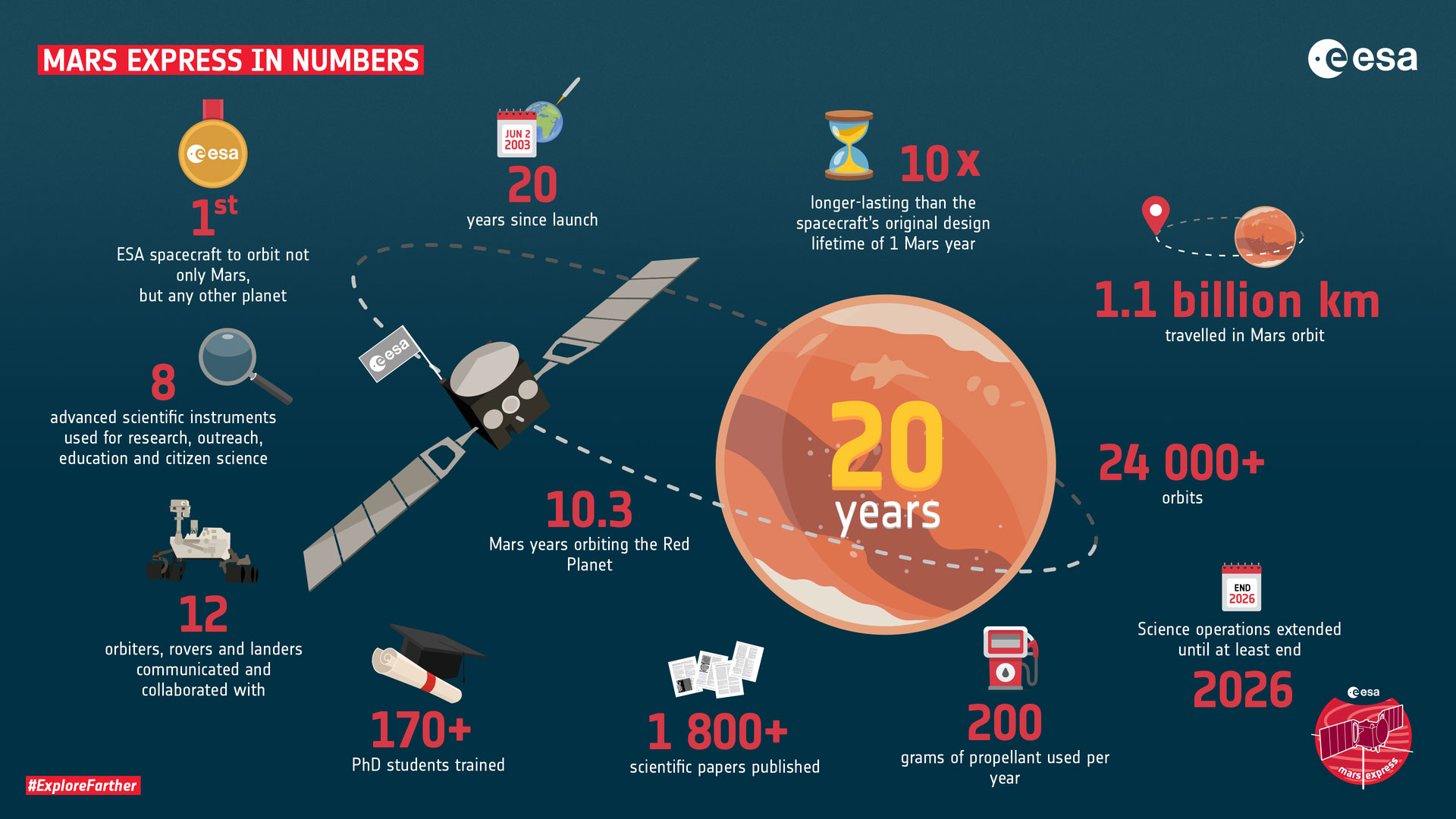 Telespazio Germany: A Vital Support for Mars Express
Since the inception of Mars Express, Telespazio Germany has played a vital role in its success. From developing the Simulator and Mission Planning System to deploying dedicated teams at European Space Operations Center (ESOC), including Flight Dynamics, Flight Control, Spacecraft Controller, and Ground Station experts, our colleagues have been instrumental in overcoming every challenge encountered along the way. A significant contribution in 2017-2018 was the development of "gyroless mode," enabling the spacecraft to operate with minimal use of gyroscopes. This advancement extended the mission well beyond its projected lifespan in 2018, potentially paving the way for continued exploration until the late 2020s and early 2030s.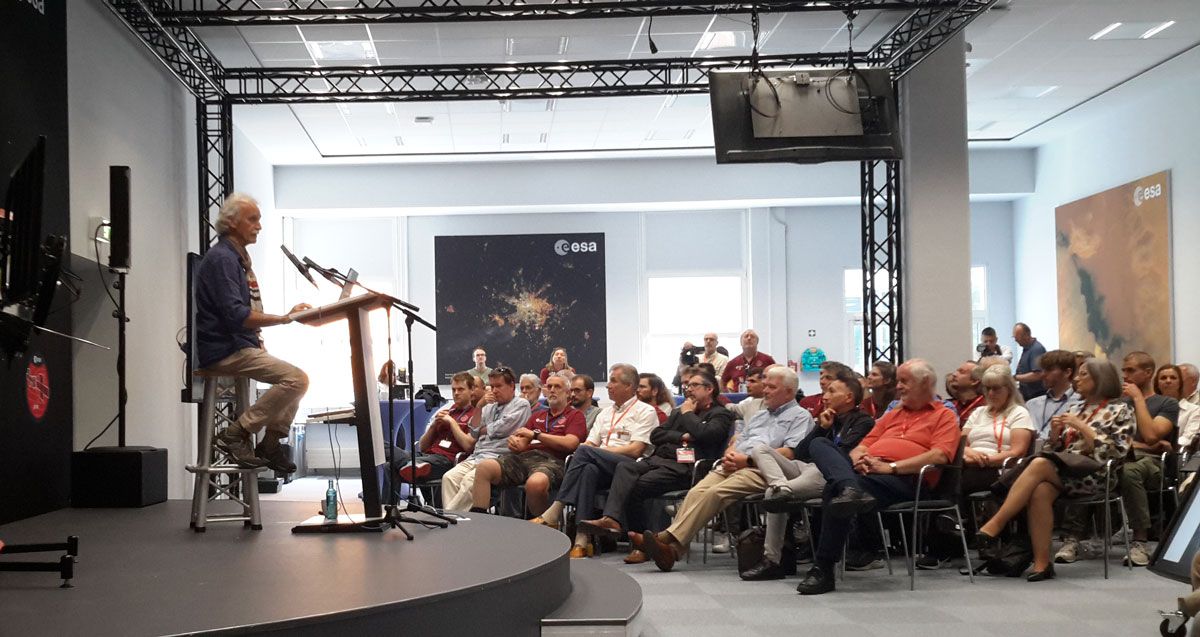 As we reflect on two decades of ground-breaking achievements, Telespazio remains committed to supporting Mars Express and its quest for unravelling the secrets of the Red Planet.