Telespazio Germany has made significant progress in its efforts to improve recruitment and strengthen its employer branding, which has resulted in increased recognition and the attraction of talented professionals. To achieve these objectives, the company has actively participated in industry events, job fairs, and university recruitment in recent weeks, with a particular focus on the last two events in Darmstadt, Germany.
For the first time, we unveiled its very own customized booth, featuring interactive elements and an inspiring message: "We bring space closer to Earth, we bring space closer to you!" With this powerful statement, the company aims to introduce the wonders of space to technical profiles who may not have previously considered it as a viable career option.
The IT Career Summit (ITCS), a technical conference and IT job fair festival, was the first event. We focused our efforts on finding profiles with studies in computer science, physics, software development or mathematics in order to make it clear that all these profiles are suitable to be part of the space sector as spacecraft operators, mission analysts or systems and cybersecurity engineers.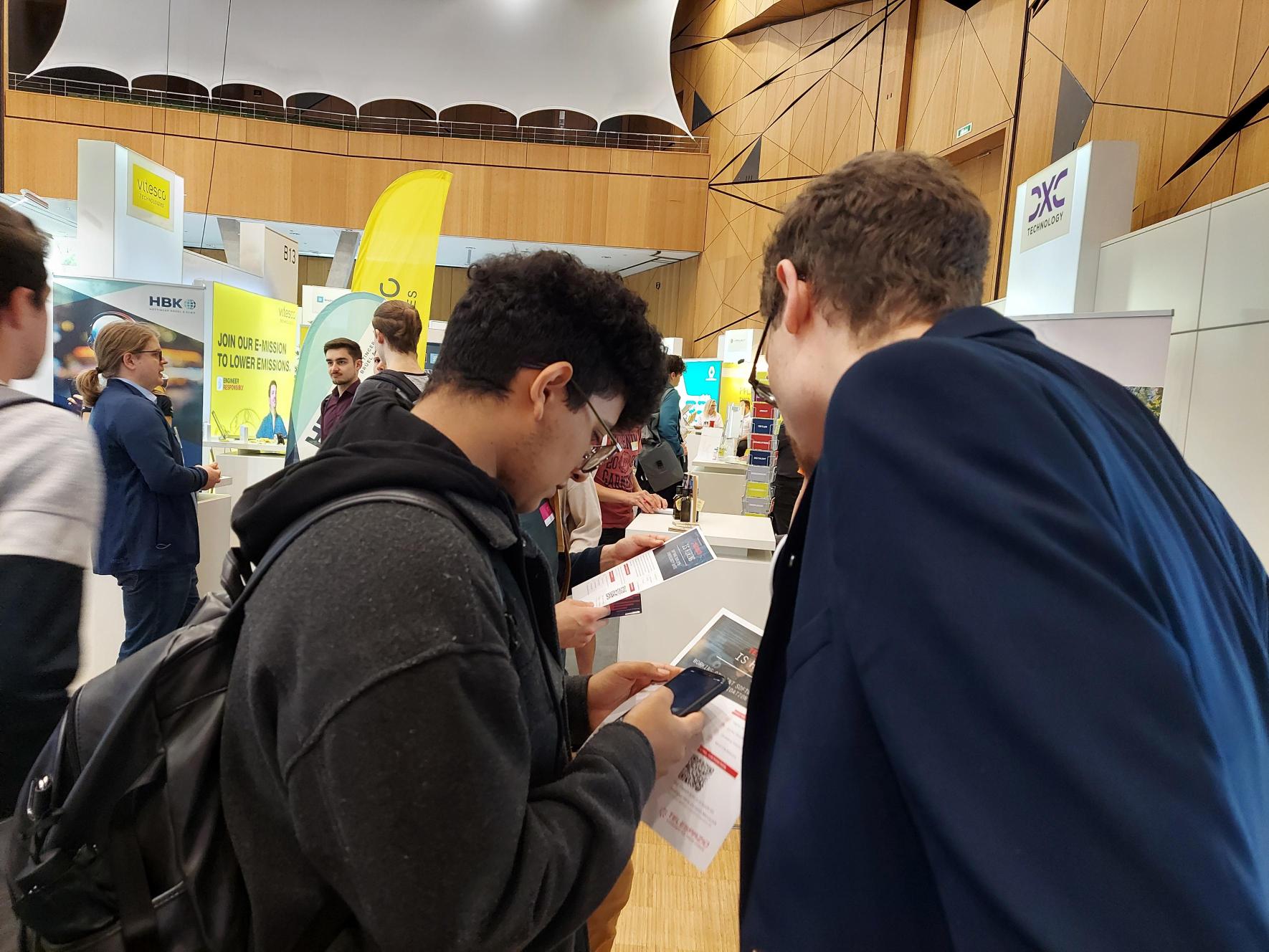 Jörg Bullmann, our Principal Engineer, gave a lecture titled "Through the Cloud into Space" on the Tech-talk stage. Jörg did an excellent job of explaining how to control a satellite from a browser via the cloud and connect with it using a microservices-based monitoring and control system.
Konaktiva, an annual event organised by TU Darmstadt, was the second event. Andrés Martinez gave a presentation titled "Discover new frontiers with Telespazio Germany" and had a favourable response from many students who were intrigued about the company after discovering that they could work in space with their studies.
We are proud of the fruitful collaboration between the recruitment and marketing teams to drive a great employer brand, taking an important step towards attracting new talent, locally and globally.