EMTECH is now authorized to resell the DIDIT drone detection system, developed by Telespazio Germany, in Greece.

DIDIT detects, locates, and tracks drones and their pilots fully and automatically.
DIDIT stands for Distributed Detection, Identification, and Tracking of Small Unmanned Aerial Systems: a state-of-the-art solution developed by Telespazio Germany for automated detection, location and tracking of UAVs. EMTECH is now authorized to resell the solution in Greece.
As the role of unmanned aerial vehicles (UAVs) continues to grow, the increasing availability of inexpensive, easily operated small drones has turned them into a mass phenomenon in all sectors of society, such as public organizations, industrial companies or even private individuals. Control security and defence applications for drones is becoming a necessity for dealing with privacy violations, espionage, information leaks and property security.
Telespazio's solution DIDIT detects, locates, and tracks drones, with their pilots, fully and automatically. The combination of different sensor types helps DIDIT identify controlled and autonomous flying drones in all topographic positions, under all weather conditions. The intelligent fusion of the sensor data achieves an optimal detection rate and the best possible protection, as it relies on a mix of radio, electro-optical and radar sensors. Fusion of data of the same type of sensors provides redundancy of measurements, increases the accuracy, and allows the identification of broken sensors. It also excludes ambiguities and ensures that a drone detected by more than one sensor is treated and displayed as only one single object.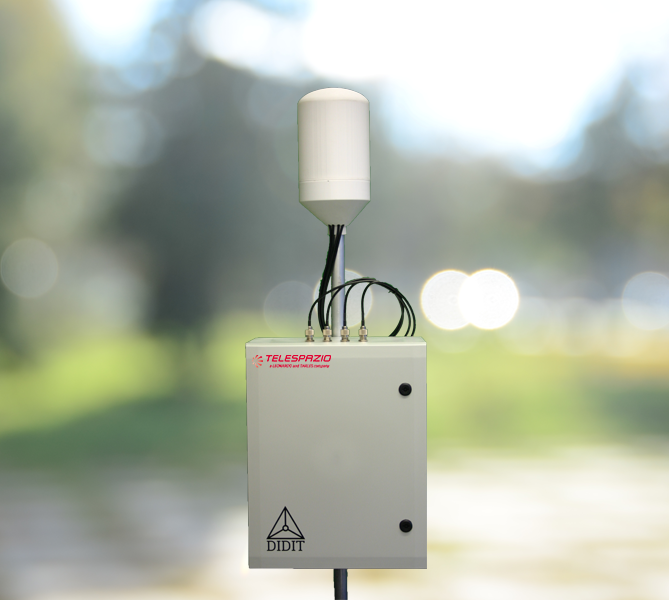 For the last two years, EMTECH has been working on a new Strategic Business Unit related to Defense & Security systems. Its strategy is to offer state-of-the-art solutions based on Artificial Intelligent, system optimization, and sophisticated sensors (such as drone detection, magnetic anomaly detection, etc.) for situational awareness, training simulation systems, further defence and security applications, as well as customer needs.
"We are glad to sign this important reseller agreement with Telespazio to promote DIDIT in Greece. Together with Telespazio, today we offer a reliable solution to mitigate small drone risks. We already have several contacts in Greece, such as refineries, civilian and military airports, and governmental buildings & infrastructures. We have discussed the security risks, hypothetical unwanted security attacks against state insurance, and the current vital need for public and private security with several stakeholders and potential customers. Our role in this collaboration is not only to act as a reseller, but due to our deep technology know-how, provide a tailored solution to customer needs. Our intention is to provide continuous support and system evolution following possible new requirements and extensions."
Mr. Nikolaos Livanos, Managing Director of EMTECH
"We are thrilled to announce that our company has entered into a reseller agreement with EMTECH, a reputable and leading technology and solution provider in Greece. This partnership will allow us to introduce our cutting-edge drone detection solution, DIDIT, to the Greek market. DIDIT is a state-of-the-art solution designed to provide early situational awareness of drone approaches.
With EMTECH's extensive knowledge and experience, we are providing valuable protection against the threat to businesses, organizations and critical infrastructure. As the use of drones becomes more prevalent, the need for effective drone detection solutions is becoming increasingly important and reliable information for decision-making. We are committed to providing the best solution to meet this growing need, and we are confident that our partnership with EMTECH will be a great success."
Mr. Sigmar Keller, CEO, Telespazio Germany GmbH